Transform the Future of Finance
At Robinhood, we believe that our financial markets should be accessible to everyone. We're leveling the playing field by making trading more intuitive, more affordable, and more inclusive—all to fulfill our mission of democratizing finance for all.
Are you ready to be a part of it?
"The talent that we hire today will build the products of tomorrow and will further drive us to fulfill our mission."
What They're Saying About Us
Robinhood was recognized on the CNBC Disruptor 50 list in 2021, was named TIME100 Most Influential Companies 2021, and was named Glassdoor Best Places to Work 2021. Additionally, Robinhood appears on both Fortune Best Workplaces in the Bay Area™ 2021 and Fortune Best Workplaces for Millennials™ 2021.
Glassdoor Best Places to Work
Certified as

a Great Place

to Work
Well-being - Premium medical, dental, and vision insurance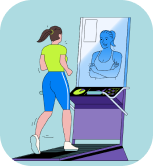 Family & home life - Parental leave, personal prosperity benefits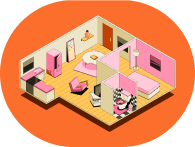 Comfort & care - Flexible work from home / office balance, annual lifestyle stipend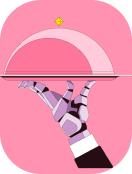 Office life - Catered meals and fully stocked kitchen, commuter benefits
Growth - Education and training, community events, career mentorships
What We Value
at Robinhood Markets
Robinhood is a safety-first company.
The reliability of our platform takes precedence over all else, so that we can be there for our customers when they need us the most.
We relentlessly protect our customers' security and privacy, and we only share with our counterparties what they need to fulfill our customers' financial needs, nothing more.
We build safeguards and provide education so that our customers are in the best position to succeed.
We have high quality timely customer support, and when things aren't right, we fix them.
We work closely with regulators and lawmakers to protect our customers and the broader financial system.
We speak simply, plainly, and truthfully, even if it's not what others want to hear.
We hold ourselves and our colleagues to the highest ethical standards.
At Robinhood, the rich don't get a better deal.
We founded Robinhood in the wake of the financial crisis because we identified a gap - the more you had, the better deal you got.
We aim to give everyone access to the financial system, regardless of their background or bank account balance. That's why we have uniform interest rates, no account minimums, and a product that was designed from the ground up for small accounts.
We would rather serve many small customers over a few large ones.
We reflect the world around us, and we elevate and embrace all voices so everyone feels at home at Robinhood.
We exist to make our customers happy.
From the early days of Robinhood, we have prioritized getting direct customer feedback on what we were building. Talking to our customers forms the kernel of the product development process we have today.
We listen with empathy, ask questions, and critically evaluate our work by how valuable our customers find it.
We never stop asking how we can make our product better, and we never settle for 'good enough'.
We listen to our colleagues, and we start from a place of believing they are capable and well-intentioned.
We delight our customers and take pride in our work. Otherwise, why even be here?
First-Principles Thinking
We make bold bets and challenge the status quo.
Our foundation is in art, science, and pure mathematics, and we have a deep appreciation for the scientific process. We develop hypotheses and design experiments to test them. We reduce complex problems to their constituent bits.
We debate vigorously and change our minds when confronted with the right evidence.
We bravely do what's right, even when it's scary and hasn't been done before.
We treat our company like a product and aim to get better, every single day.
Celebrate what makes you .
Attracting, motivating, and retaining diverse talent is critical to delivering on our mission. We strive for our workforce to reflect our customer base and communities everywhere.
Asianhood

Black Excellence

Brain Body Heart

Divergent

Latinhood

Parenthood

Rainbowhood

Robinhood Veterans

Sisterhood

Women in Tech
of our employees are members of the following Robinhood Employee Resource Groups (ERGs), which are identity or experience-based groups led by members and allies who join together to support building our inclusive workplace.
Sorry, no jobs were found for that criteria.
Don't see the role that you're looking for?
Stay up to date on the latest happenings at Robinhood and get notified when we post new job opportunities that match your interests.
At Robinhood, we take pride in being an Equal Employment Opportunity employer
Robinhood is proud to be an Equal Opportunity employer. We do not discriminate based on race, color, religion, national origin, age, sex, marital status, ancestry, neurotype, physical or mental disability, veteran status, gender identity, sexual orientation or any other category protected by law.
If you need additional assistance throughout the hiring process related to a physical or mental health condition or there is something our team can do to enable a more accessible experience, please notify our team by completing this Applicant Accommodation Form.
Under the Transparency in Coverage act, Robinhood is required to provide pricing information to consumers before they receive care under our insurance plans. To review Robinhood's medical insurance pricing structure, please click here: https://transparency-in-coverage.collectivehealth.com/index.html
To learn more about how we process your personal information and your rights in regards to your personal information as a Robinhood employee, please visit our US Employee Privacy Notice or UK/EEA Employee Privacy Notice.
© 2022 Robinhood. All rights reserved.
Robinhood means Robinhood Markets, Inc. and its in-application and web experiences with its family of wholly-owned subsidiaries. Brokerage services are offered through Robinhood Financial LLC, a registered broker dealer with clearing services through Robinhood Securities, LLC, a registered broker dealer. Cryptocurrency services are offered through Robinhood Crypto, LLC. The Robinhood Money spending account is offered through Robinhood Money, LLC, a licensed money transmitter.
All investments involve risks, including possible loss of capital.